We are enraptured to announce that Siemens PLM has awarded ISID South East Asia Thailand the highly honored Platinum Smart Expert Partner Status.

Platinum level, a label of supreme achievement!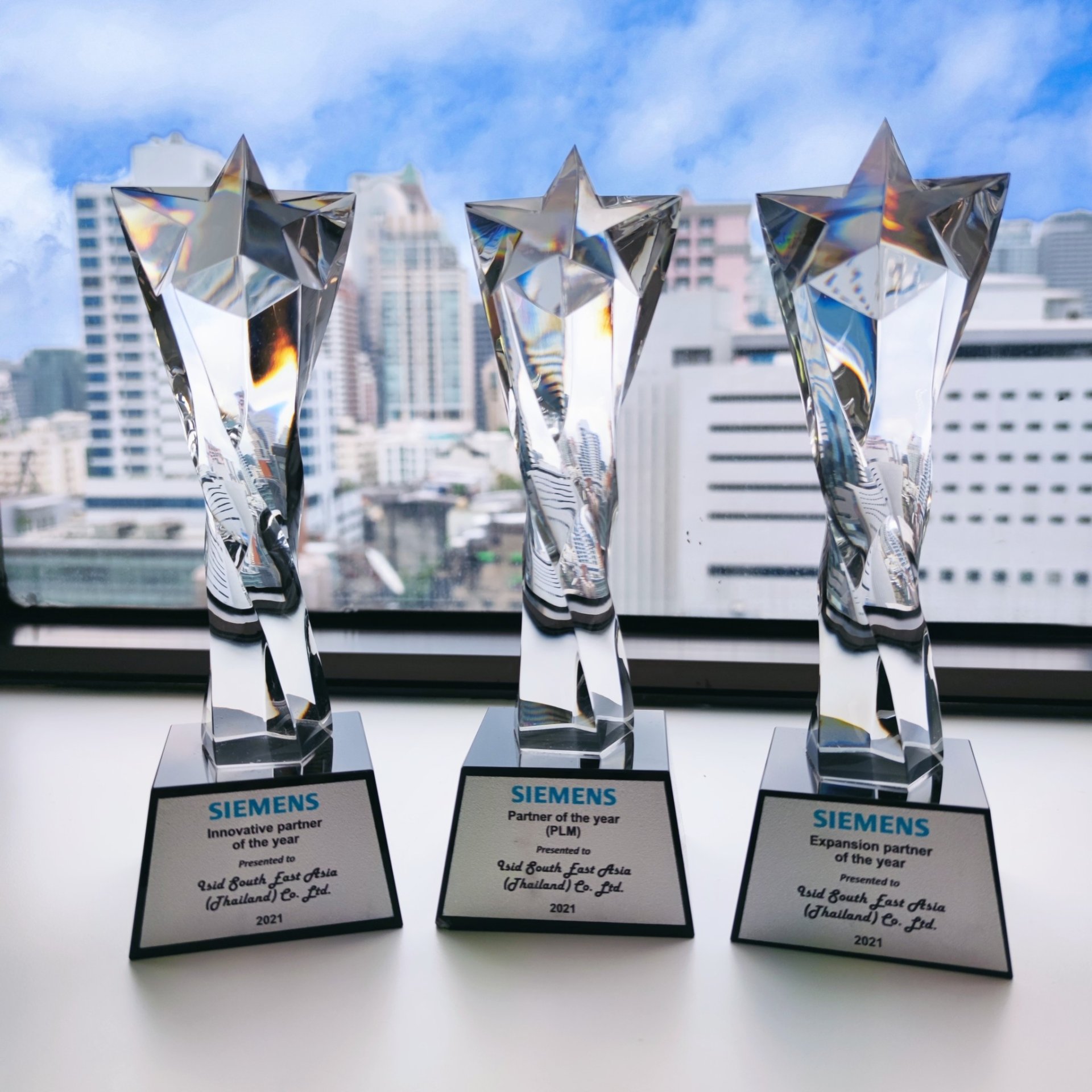 On the remarkable day of the first October 2021, ISID South East Asia Thailand have highly honored to be the first and the one of Siemens PLM partners organization in Thailand on the platinum stage. Two years in a row we accomplished mega projects and we obtained trustworthiness to be the one and only partner to implement and support the leader of automotive car manufacture in Thailand.

Our incredible team!

At the same time, our team has grown and strengthened through Siemens PLM certification, and we always believe in giving back to our customers and partners with sincerity. This is why our team puts an outstanding effort into educating and mentoring our customers and partners. We also run various in-house training programs to maintain the high quality of support for our customers and partners.

A spirit of teamwork!

Special thanks to Siemens Thailand, who have always supported ISID and have consistently, assisted us in achieving these essential milestones. It is this seamless partnership and companionship that has accelerated growth. Working together to help a customer achieve their objectives and receive a return on their investment has been a common goal for both teams.

Thank you to our marvelous partners, our valuable customer, and finally, our outstanding team!