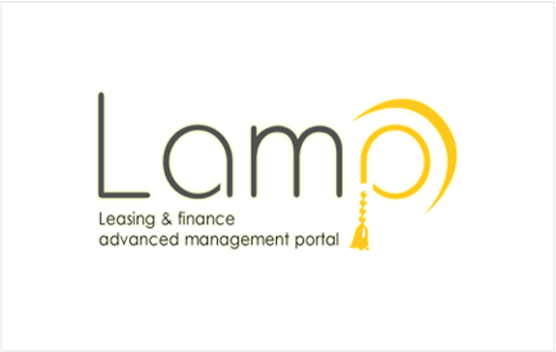 Lamp is an integrated financial suite tailored for Client. Lamp offers packaged solution systems to meet your operational needs in various areas including Finance Lease, Operating Lease, Maintenance Lease, Hire Purchase Loan, Consumer Finance Factoring.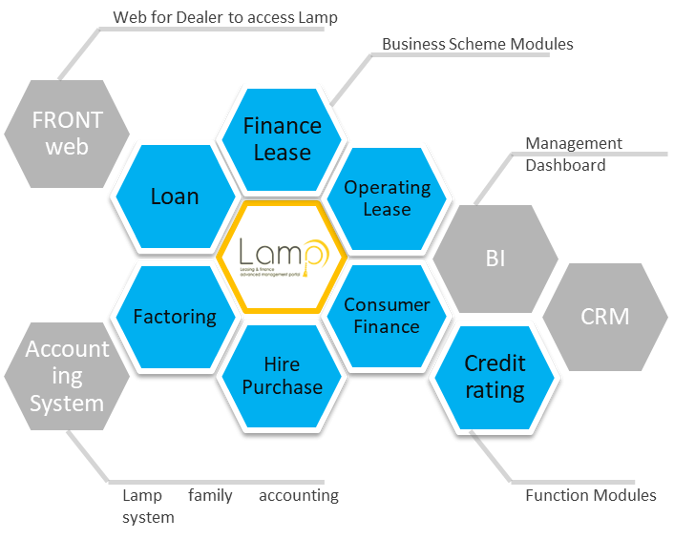 Corporate Finance
Manage Finance Lease / Operating Lease Hire Purchase /Loan for total process. Balance and facility management and so on
Consumer finance
Manage Hire Purchase / Loan for total process. Scoring / Overdue handling and so on Lamp provide the access to many 3rd party, such as credit bureau, car market information, printing company, SMS company, bank and so on. For business efficiency, car financial company can relate to them by Lamp
Auto lease / Full-service lease
Manage on Leasing / Maintenance schedule & History /Analysis profit maintenance and disposal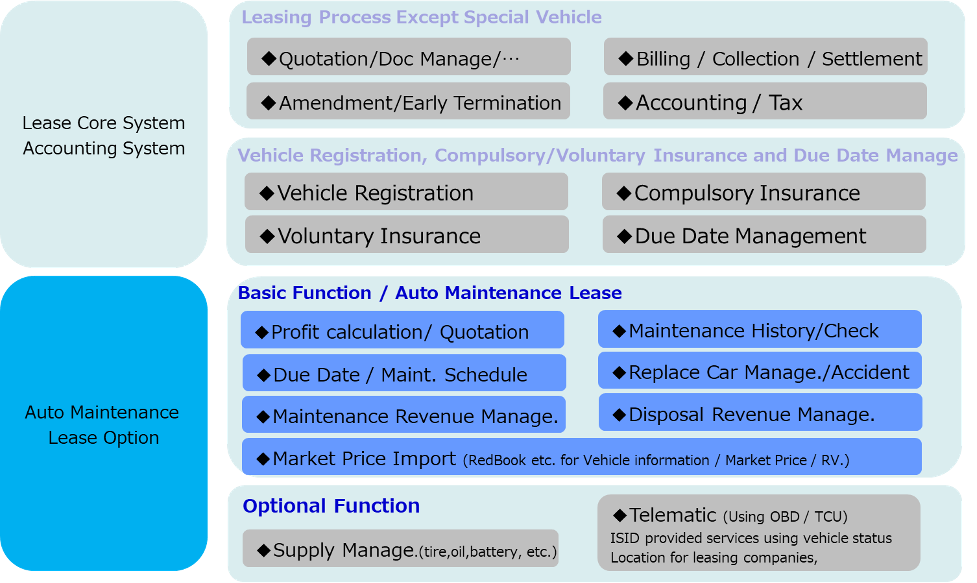 Dealer finance
One of Corporate finance. Floor Plan for Daalder Finance.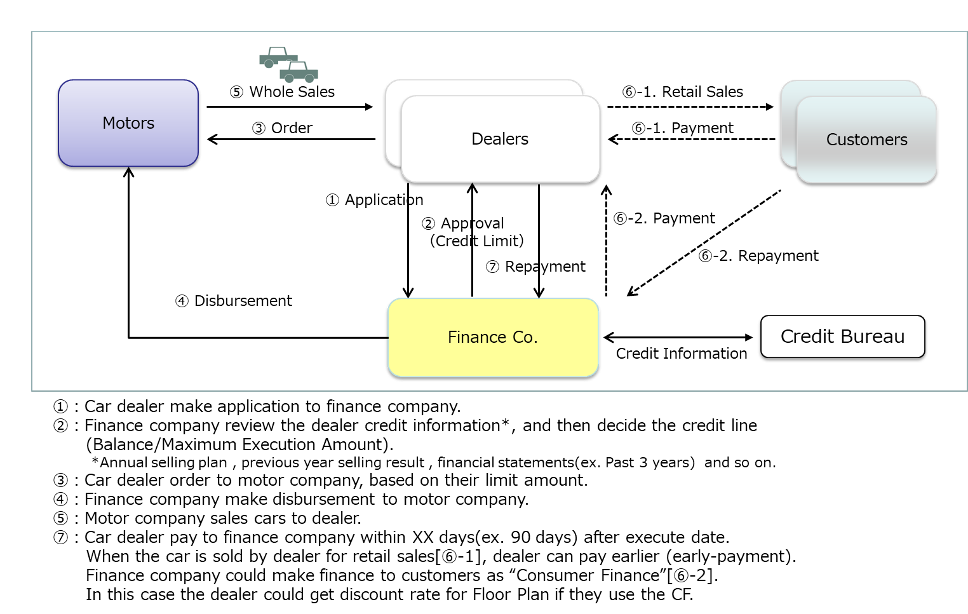 Factoring
Manage the "Purchase of receivable" and "Purchase of payable" for factoring company.